In modern times it is easy to get carried away with the idea that what we need is 'more'. More space, more things, more time… the list goes on. But what if in fact we actually need to opposite? Could it be that in order to restore peace and calm we actually need to reduce the amount of complications we have in our worlds? These tiny houses are the perfect example of that. Look and enjoy and if you're tempted to sell your house and move into one of these (we were for second or two!) perhaps consider how you could bring the spirit of small living spaces into your own home…
Swedish Retreat
This wonderfully Scandinavian Swedish retreat is a great example of how you can bring a small space into your life as a place of retreat and calm. At less than 150 sq. ft. this house doesn't require a building permit and is all the better for it, we say!
Compact Flat
We love this compact flat, which contains everything a single person needs for living. Ok so it may be a little tricky to have people over for dinner but if that's not your lifestyle it could be just the thing. We really like the quirky bookshelves and the clever compact spiral-staircase.
An All-Year Round Yurt
Many people think of yurts as great spaces for summer camping but in fact if properly insulated a yurt can provide accommodation all year round. This stunning example has a wood-burning stove and chimney fitted, so guests can be kept warm and toasty in all seasons. We think a yurt would make an excellent space to accommodate spill-over guests in a country house, or could be a wonderful place to escape to on a piece of land away from the hustle and bustle of the city.
A Tiny Wooden House
If you really want to break away from convention and take to the road with a lovely home in tow, this quirky tiny wooden house could be the answer! We love how it has its own small porch, for enjoying summer evenings and of course the joy of this home is that it can be towed by a car and relocated at any time. Just like a caravan, but much classier!
Floating Tee-pee
This tee-pee, afloat on its own island raft provides the ultimate in simple getaways. We think children would love it, as would big kids too!!
A Small Creative Cabin
What about having a small cabin that can be used as a sanctuary for creativity. Ever struggle to write, draw, or paint with the hassle of phones going off and emails arriving in your inbox? This could be the solution.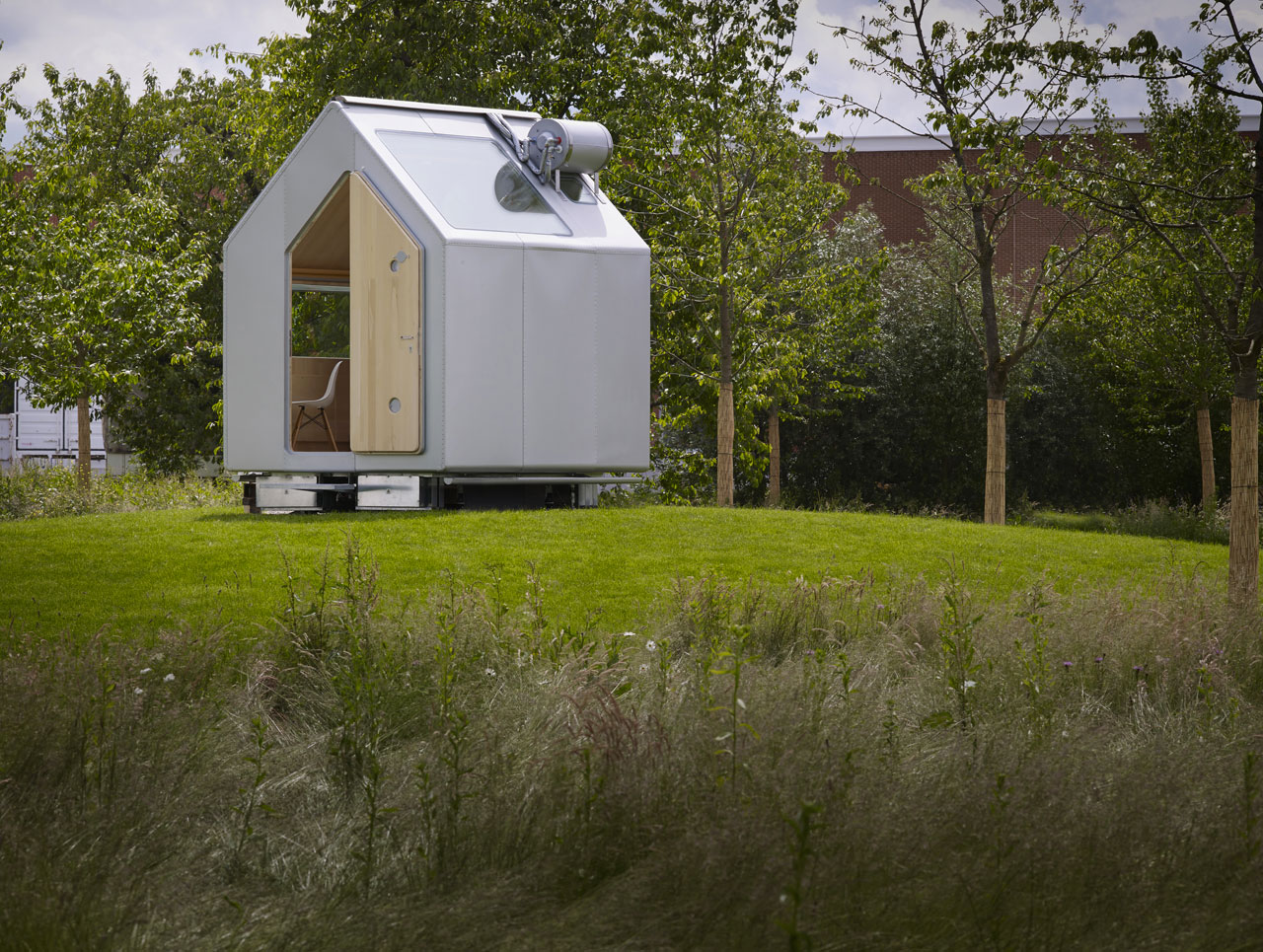 A Woodland Retreat
For some people getting back to nature is the ultimate way to unwind and distress. If this is you, then you may like this pretty woodland cabin, surrounded by wonderful trees and all the sounds of nature.
Of course a tiny space doesn't have to be for living in or even for holidaying in. How about this sauna cabin built with a rather attractive Scandinavian aesthetic.
Glamping
We've all heard of it but who's actually tried it?! If you're feeling brave, take a look at this rather gorgeous stone hut – perfect for the trendier camper!
Thanks for reading our Top 10! We hope you've enjoyed it and as ever if you're inspired to share some thoughts of your own, please do get in touch! We're on Facebook and Twitter and would love to hear from you.